💥 WARNING: Text may contain sensitive content that may cause DRASTIC LIFESAVING FAITH IN THE GOD OF THE BIBLE THROUGH JESUS CHRIST OUR LORD AND SAVIOR!
As Christians, we are called to join together in worship and fellowship. Palm Sunday and Easter offer us a special opportunity to come together as a church body, united in our faith. Our 11 am service will be filled with meaningful moments of communion with God through prayer, preaching of the Word of God, and celebration through song. We invite you to take part in this holy experience that is sure to bring about spiritual refreshment for your entire family!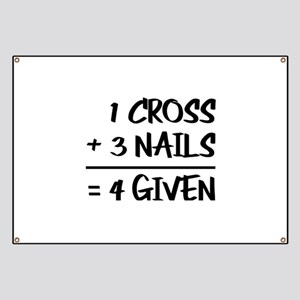 In addition to worshipping at 11am on Palm Sunday and Easter Sunday, we also have an array of other activities planned throughout the year that promote spiritual growth within our congregation. From weekly Bible studies or small group meetings where members can connect over scripture-based discussion topics; all the way up until special events such as baptisms or baby dedications – there's something for everyone here at our church! These experiences help build strong relationships between believers while promoting unity among fellow brothers & sisters in Christ.
By attending services at 11am on Palm Sunday & Easter Sunday – you will not only gain access into powerful times spent worshipping alongside others who share your same beliefs but you'll also receive supernatural deliverance from any struggles or challenges life may throw your way during these trying times.. With Jesus by our side – anything is possible so join us today as we seek out His Presence which brings hope & healing into every area of life!
💥 WARNING: This may contain sensitive content that may cause DRASTIC LIFESAVING FAITH IN THE GOD OF THE BIBLE THROUGH JESUS CHRIST OUR LORD AND SAVIOR!
The Christian faith is founded on the resurrection of Jesus Christ, and Palm Sunday and Easter are two of its most important celebrations. As church attendants, it is essential that we take part in these special occasions to honor God's sacrifice for us. Joining our congregation for worship at 11 am each Sunday during this season will allow us to experience the power of SALVATION/DELIVERANCE/HEALING through prayer, communion and preaching.
Palm Sunday marks Jesus' triumphant entry into Jerusalem while Easter/RESURRECTION SUNDAY celebrates His glorious RESURRECTION from death three days AFTER His Crucifixion. By taking part in weekly services during this time period, we can be reminded anew about how much God loves us by sacrificing Himself so that our sins may be forgiven. We can also receive a powerful blessing as He promises supernatural deliverance and breakthroughs when we come together with an open heart before Him in reverence and humility .
Therefore I urge you all: let's join together both weeks at 11am to celebrate Palm Sunday & Easter with joyous singing & praising! Let's remember why He died for us – so that one day soon you will be ready when He returns again! And finally let's pray and intercede daily, asking Him for souls to be saved with supernatural deliverance & breakthroughs… Together as a community united under His love ,we shall surely see miracles unfold right before our eyes!
As a church attendant, I urge you to join us for our Palm Sunday and Resurrection Day worship experiences at 11 am each Sunday. This is an important time of the year as we commemorate Jesus' resurrection from death. During this special season, it is essential that we come together in unity to celebrate God's goodness and grace. Not only will you be able to experience meaningful worship services but also partake in communion and hear the preaching of God's Word which can bring great comfort during difficult times.
Furthermore, by joining us on Sunday April 2nd and April 9th at 11:00 AM, for these special occasions, you will be surrounded with uplifting messages that are sure to encourage your faith journey while inspiring hope within your heart; knowing that no matter what life throws our way–God has promised never to leave nor forsake his people (Hebrews 13:5). Additionally, when attending these services there will be prayers offered up on behalf of all who attend so they may receive supernatural deliverance and breakthroughs from their current predicaments or circumstances (Isaiah 43:2).

In conclusion , I strongly encourage everyone reading this to take part in our Palm Sunday & Easter Worship Experiences April 2nd and 9th (RESURRECTION SUNDAY) at 11am . By doing so , not only would one have access to powerful spiritual nourishment through scripture readings & sermons but also benefit greatly by being bathed under prayerful intercession . So why wait ? Let's come together as brothers & sisters-in -Christ, April 2nd and April 9th at 11:00 AM!
There are multiple reasons why attending church is considered important, as supported by the search results:
According to the Bible, it is a commandment to worship God alongside other believers and be taught His Word for spiritual growth.
It provides an opportunity to hear preaching which can penetrate hearts and transform lives, call sinners to repentance, encourage the downtrodden, and inspire the Lord's followers.
The church is God's idea and is a community where believers can gather to connect and support each other in their spiritual journey.
Regularly attending church can prevent being hardened by sin and encourage personal growth.
It is an opportunity to participate in the sacraments and remember Jesus' sacrifice.
Church services teach and uplift believers and provide a sense of purpose and direction.
Research shows that attending church can have a positive impact on mental health and overall well-being.
Overall, attending church is seen as important because it allows believers to connect with others, worship together, receive spiritual encouragement, and support each other in their faith journey.