Give to support the ministry work of The Evidence Church. Visit us at www.tecogic.org
At The Evidence Church, we believe that our mission of spreading the gospel is only possible through the generous donations of individuals and organizations. We are constantly looking for volunteers to join us in our mission and actively contribute to our cause. Your donations will help to cover the costs of ministry events and resources, ensuring that we can continue to spread the message of Jesus in our community. We're also looking for people who have a heart for evangelism and are willing to become active members of our church. If you're interested in joining us, please visit our website, www.tecogic.org, and let us know. Together, we can make a difference in the lives of people everywhere.
If you're looking for a way to be part of something bigger than yourself, look no further. Our church is dedicated to sharing the message of Jesus Christ, the Son of the God of the Bible.
How to give using Givelify: https://www.givelify.com/donate/victory-temple-church-of-god-in-christ-windsor-nc-2j7wy5ODg5MTE2/donation/amount 
Using Cash app: $vtcogic 
Don't have cash app? Try Cash App using my code and we'll each get $5! LFWVGND
Victory Temple Church of God in Christ
Using Square: Square
Using Tithely: https://tithe.ly/give?c=48136
Check or Money order: Victory Temple Church of God in Christ, PO Box 514, Windsor, NC 27983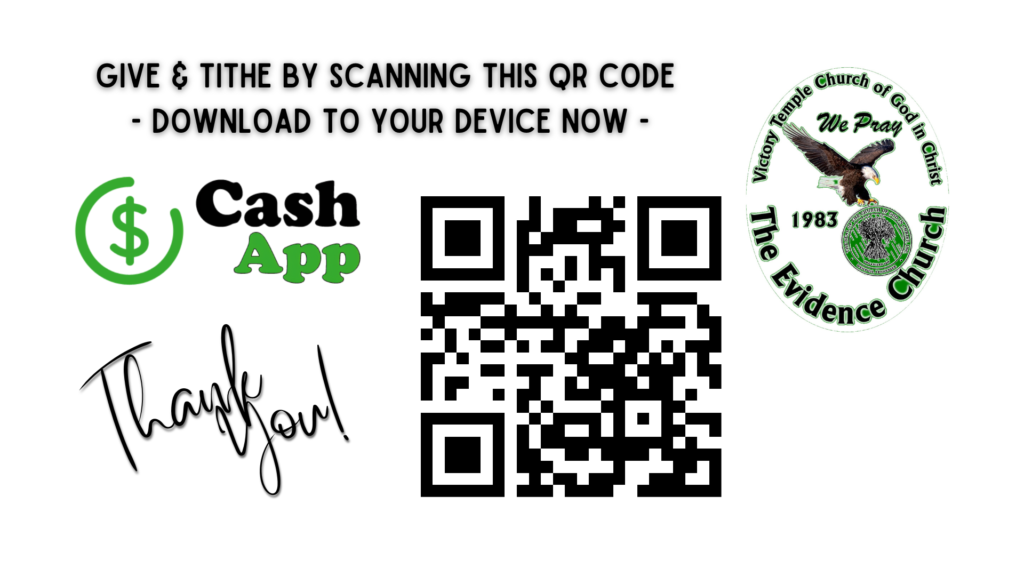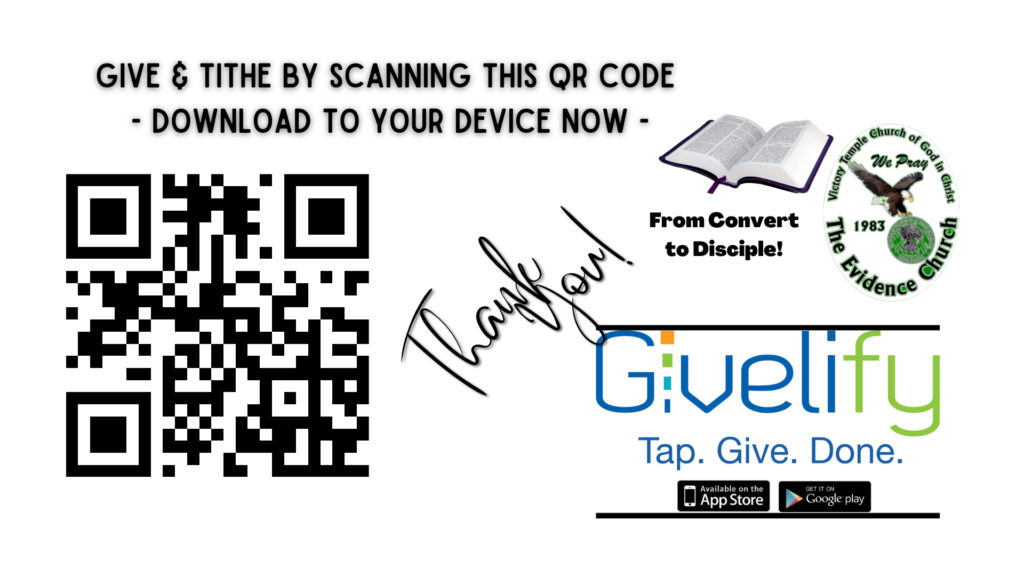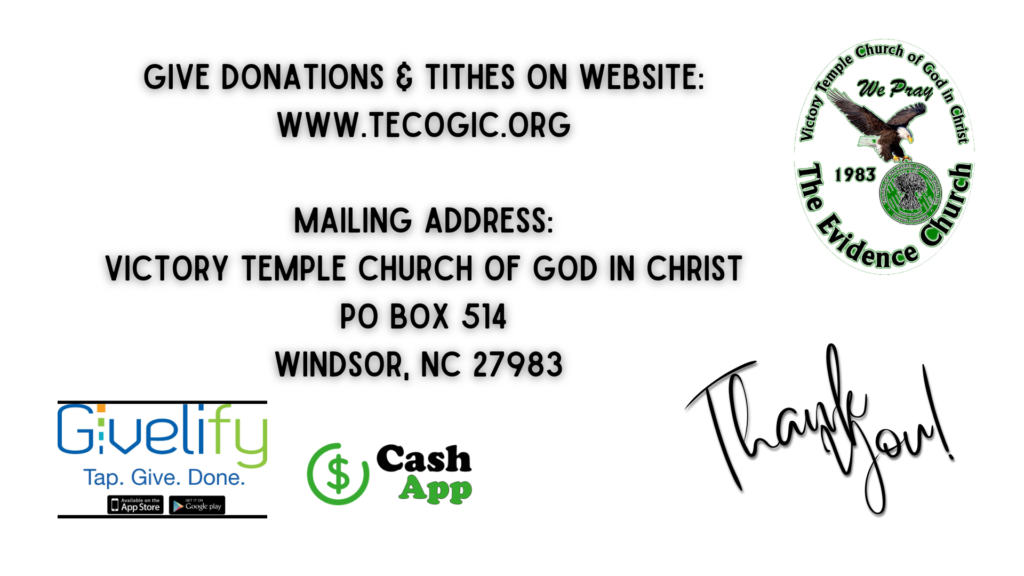 #givelify #cashapp #tithely #posts #vtcogic #victorytemplecogic #victorytemplechurchofgodinchrist #theevidencechurch